Olaplex is free of silicone, sulfates, phthalates, DEA, aldehydes, and is never tested on animals. Olaplex reconnects broken disulfide sulfur bonds in the hair. Hair bonds are broken during thermal, mechanical and chemical services.
Olaplex is going to make your hair stronger, healthier, and your color will last longer.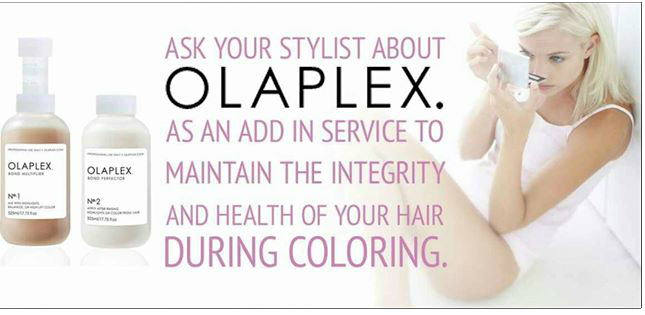 Every service has different applications. The strengthening treatment is exactly that as it will help repair damage due to chemical, thermal and mechanical services. Using with your color will make the hair healthier, stronger and shinier in addition to lessening porosity which will help with longevity of color. Using with your lightener will mitigate damage during the process meaning you can push hair farther. Olaplex after a perm or relaxer will dramatically change the results as well in regards to the health of the hair. Every application is highly beneficial.